Shopping Cart
Your Cart is Empty
There was an error with PayPal
Click here to try again
Thank you for your business!
You should be receiving an order confirmation from Paypal shortly.
Exit Shopping Cart
Wendy William Faints on live television for the Halloween Special. Wendy definitely looks stunning in her green but was overcome by the unexpected.
The video can be found on Youtube on this link,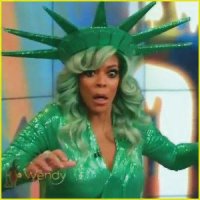 No update on Wendy's current condition.  I felt a way as I watched her go through whatever condition took over her body, causing her to display fear, stumble over her work and stagger until eventually dropping to the ground. Praying for a speedy recovery. We do hope Wendy Williams is doing well.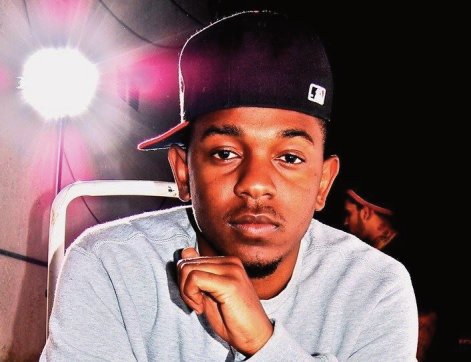 The lyrics of Kendrick on Big Sean's song "Control" didn't make the cut on the album. He goes in on all mention and the shots he took came with force!!!
Listen to the song:
For more info:
Tweet From Lil Wayne
At 2pm PST
Lil Wayne HQLilWayneHQ
RT
LilTunechi
I'm feeling a lot better and again thk u all for ur love and prayers. It was truly felt...pause
Following this story has been a journey of it's own. Once again I'm glad everything turned on a positive note!
LIL WAYNE IS ALIVE AND WELL AND RELEASAED FROM THE HOSPITAL HERE IN LOS ANGELES!!!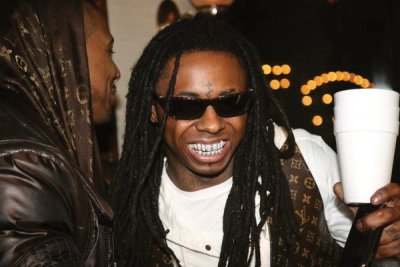 Allegedly sources have told AXSLive       Mr. Carter has been released and is on his way home.  If this is indeed true, this is truly a blessing for him.  Seizures can be very dangerous and he is a very blessed individual with more work to do here on earth.  Glad to follow this story and to have a great ending to this story!
Congrats Mr. Carter
Be Sure To Get More Rest
Does TMZ or Yahoo's OMG! Have The Inside Scoop On Lil Wayne?
March 18, 2013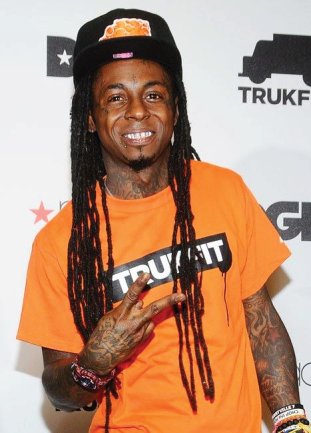 TMZ is still reporting the Superstar Rapper is still in the ICU of Cedar Sinai Medical Center as of today.  TMZ story has pretty much remained the same with much consistency throughout Mr. Carters stay in the hospital.  But Does that make it a true story???
OMG! is reporting they have a insider allegedly saying Mr. Carter is doing fine and is working toward being released sometime shortly.
What Do You All Think About This?  
Too Many Conflicting Stories
"One of my fellow artists, good friend, Lil Wayne is going through a real hard time right now, y'all," 
he told the crowd
. "And I just want to send a lot of positive attitude about his state. And a lot of positive energy out there right now. Can you guys make some noise for Lil Wayne one time? You know it's ultimately about positive energy. You believe in that? So one time make some noise."
WE SUPPORT LIL WAYNE TOO AND HOPE AND PRAY OMG!'s STORY IS TRUE AND HE IS WELL WHICH WILL LEAD TO THE RELEASE FROM THE HOSPITAL.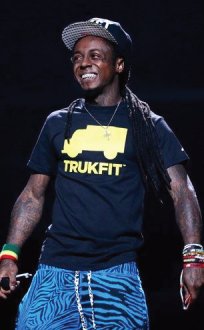 Its been four long and agonizing days for the fans of Mr. Carter. Allegedly he has suffered from a serious seizure and is recovering at Cedar Sinai Hospital where he is being accompanied by some friends and family that love him dearly. 
I personally saw Slim (One of the owners of the YMCMB) just arriving at the hospital here in Los Angeles, letting him know Lil Wayne has some fans that are rooting for a speedy recovery. 
There are some conflicting reports surrounding this whole unfortunate situation.
TMZ.com
is reporting his condition is way more serious then what YMCMB wants us to know.  Then to add fuel to the fire a lot of individuals have the nerve to make comments on different blog sites saying that since he uses drugs and doesn't value his life why should they.  He is human, and if he has an addiction or abuse situation... We are to support at all times!  Never kick an individual when they are down because that's when they need us the most.  
Some Tweets from livid Celebs on Twitter
Mack Maine 
T.I.                              
Just holla'd
my
Lil bruh Tunechi...& he skraight! TMZ some fuck-niggaz for reporting that hoe-ass-shit!!! That man daughter is like mines.
I speak on behalf of myself and the fans that don't judge you... We Hope you get better soon!
Wale has did it again!  Love this song and the video is super sexy!
Take the time to check out the video... A good look!
Diamond Lane Music Group Artist Problem Is Doing It Big... Rep'n That WEST!!!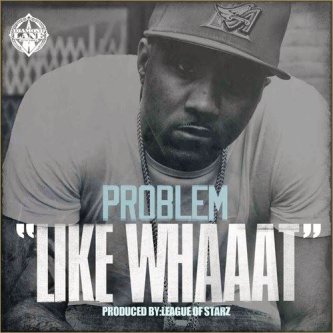 This is crazy but we have heard of this before. The way the video breaks it down, you will be truly amazed at how well they have planned all these satanic signs.
Tamar Goes In On How She Feels About Nicki Manaj! Is Nicki Getting To Big Headed???

I think that Tamar is very opinionated and I love it!  She reminds me a lot of myself because we say what is on our mind.  Some people might feel a certain kind of way about these type of personalities. Well, at least when it applies to me, I do not aim to hurt anyones feelings in the process and I hope Tamar does the same.
/